The Kernesthetics Weight Loss Fitness & Wealth Creation Program 
The video will explain how by using antagonistic muscle groups and 'intensity' to increase your daily flex profile you can burn more calories to lose weight, get fit and tone without the need for weights, diets, conventional workouts or even getting changed. No cardio, no getting hot or tired.
It will also imtroduce you to how we develop strong positive and progressive physiological and psychological anchors, aligned with a powerful wealth creation program to provide immediate physical and mental rewards for developing a great body and the lifestyle to match.

FREQUENTLY ASKED QUESTIONS
WHO IS THIS PROGRAM FOR?
It would be better to start by isolating who it isn't for. Many people simply don't care what they look like, or how unhealthy their lifestyle is… so this really isn't for them. Also many people say they want to lose weight and get fitter, but are simply not prepared to do anything about it and make every excuse not to bother… so they won't even register for our free seven day belly reduction video – as that takes effort. For the rest of the population who are conscious and value themselves, then this is a great way forward, with excellent progressive results.
WHAT AGE IS THIS SUITABLE FOR?
Whatever your age – movement and weight loss is known to increase well-being. Kernesthetics is as much for children as it is for adults. So whether your in the spring, summer or autumn of life, this program is ideal for you, as you are only working with your natural body mechanisms.
DO I NEED ANY EXPERIENCE OR BASIC FITNESS LEVEL?
No experience is necessary, as the program is incredibly simple and easy to learn. We only use your body and current levels of fitness to build from.
WHY IS THIS DIFFERENT TO OTHER FITNESS AND DIETING PROGRAMS?
We take a basic approach – by reprogramming the metabolism to burn more effectively first, rather than looking at heavy exercise, diets, or pills to simply live with or manage a metabolism that is slowing. In other words, our focus is treating the cause rather than the symptoms.
HOW DOES IT WORK?
In simple terms we use three natural factors to burn more calories and fire up the metabolism : the imagination, body mechanics and intensity. We also spread exercise across the day in easy 30 – 60 second routines, rather than in 30 – 60 minute heavy work out classes every so often. In this way the body experiences a change of exercise profile – or daily flex rate. We call this Hunter or Cave Profile.
IS IT EXPENSIVE?
No – the structure of our HEALTH WEALTH & WISDOM PROGRAM is to provide you with a body and lifestyle enhancement program that doesn't cost you money if you apply the principles of fitness and wealth creation together. In fact, if you choose to become a partner, it is more of a case of how much money the program will return to you – for adopting a healthier lifestyle. You can try it for thirty days with a money back guarantee, and then as a partner – simply by staying on the program after sixty days – any fees for introductions you've made will be backdated and paid to you monthly from there on in – thus making getting healthy the way to getting wealthy too.
HOW QUICKLY WILL I LOSE WEIGHT?
This is down to a number of personal factors. Firstly, how much you choose to increase your daily flex profile and the intensity you use. Secondly, how much thought and commitment you put into the program. Thirdly, your awareness of your own behaviour – times, sizes, and contents of meals. Your body will want to shed the weighty very rapidly once your metabolism starts to lean burn – as much as 9kg in thirty days, and maybe more.
ARE THERE ANY WEIGHTS OR SPECIAL EQUIPMENT?
Your body is all you need. You don't even need to get changed as there is no cardio involved, or getting hot and sweaty. All routines are based around 60 seconds or less, using the main antagonistic muscle groups, and are designed to be carried out in a space the size of a toilet cubical.
I'M SCEPTICAL THAT IT WILL WORK.
Please don't do the program. Your mind programs every cell in your body as well as the rituals and routines you live by, so if you adopt a negative mindset from the start, your thoughts and actions will support that intention. There is nothing here that is not basic common sense – like body mechanics, visualisation and metabolic management. The problem lies is your understanding of how your body works, and how you can apply that knowledge – scepticism is based in fear, and simply a cop-out for never changing your belief patterns or behaviour. The Program has a 30 day money back guarantee  – so form your opinion out of enlightened understanding by jumping in, not side-line negative subjectivity for staying out.
I'VE TRIED MANY FAD DIETS AND WORKOUTS, BUT NOTHING HELPS, WHY WILL THIS?
Possibly because more heavy exercise and constant dieting are approaching the problem from the wrong end. As we age our bodies change and our metabolisms slow down, so exercising more and eating less are just painful reactions to compensate for the change. By looking at the core issue, we focus on firing up the metabolism so it burns as it should so your body begins to go in the right direction away from harmful addictions, and then towards telling you what to eat and when.
DO I HAVE TO DIET?
Diets are subjective, and mostly require denial which makes them hard to stick to. Basically you are subjecting your body to starvation- which means your body will chose to store the food you eat as a reaction – so you actually put on weight. We start gradually by getting your body to burn more calories by changing the dynamic of your daily behaviour, then your body will begin the process of detox away from the toxic foods and the harmful addictions it has been subjected to.
HOW MUCH TIME DO I NEED TO APPLY TO IT?
This is entirely up to you. As you develop a routine and your body becomes used to the change in your behavioural pattern, like many people you may find flexing very addictive, especially when you start to find rapid gains. After you have lost the weight you want to initially,  you can settle into a steady maintenance program or start to sculpt your body.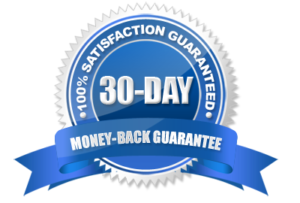 The Basics
The principle behind Kernesthetics starts with simply getting you to move your body with intensity throughout the day at intervals designed to support a genuine lifestyle of health and wellness, instead of just a isolated hour in the gym and remaining passive 95% of the day or more.
Regardless of your age, size or circumstance, it takes advantage of the natural use of your body's mechanics without the need for workouts, weights, gyms or diets combined with strong visualisation techniques.
Based on how our ancestors behaviour would have programed the metabolism to FAT STORE or LEAN BURN, two specific profiles of CAVE OR HUNTER are just as important to our bodies TODAY.
The key to rapid weight loss is reprogramming your metabolism to lean burn: in metabolic terms this means four distinct changes:
Minimum Insulin Resistance
Efficient Blood Sugar Cleansing
Maximum Glycogen Uptake
Minimum Fat Storage
Once you understand the behaviour triggers that govern the metabolism, and how intensity can be applied to your daily routine along with things like other natural daily events like going to the loo or having a shower, then you can reprogram your metabolism to burn leanly like a Hunter, lose that belly, and sculpt your perfect body if you want.
So if you want to look like a HUNTER, you have to think like one, FLEX like one and also eat like one.
The question remains: are you HUNTER or are you CAVE?
ARE YOU A HUNTER? : THE TEST
Today we can still see the two profiles of CAVE or HUNTER working in modern man.
ARE YOU CAVE?
The CAVE profile stems from routine. ARE YOU…
Eating at similar times
Eating similar amounts
Eating similar foods
90 % plus Regular Inactivity
90% low passive mental engagement.
Passive lifestyle
Reactionary
Result: lack of drive, weight gain, slow metabolism, depression, low creativity, fear, stress and emotional over kill, anxiety, mental depletion.
As you may notice anything you do that fits into routine – even going to the gym or workout classes regularly – programs the metabolism to slow burn. Anything that we do that is passive and reactionary like watching TV also gradually impairs our mental acuity.
ARE YOU HUNTER?
The HUNTER profile represents variety: ARE YOU…
Eating at different times
Eating differing amounts
Eating different foods
90% of the day is closely related to physical flexing
Proactive lifestyle
High levels of mental engagement and creativity
Motivated
Result : strong creative drive, high levels of energy, rapid burning metabolism, alert, aware, emotionally balanced, stress free, mental acuity, quick thinking and problems solving.
THE KERNESTHETIC PROGRAM

START : Governing Metabolic state – CAVE
 Understand YOUR Body
Create mental physical goal
Start flexing
Develop your visualisation skills
Increase intensity
Increase motivation
Metabolic switch – lean burn/after burn
Maintain desired flex rate/profile for goal
Weight loss
Increased body heat – due to burn
Reduced food requirement – due to lean burn
General maintenance daily flex
Sculpt
FINISH : Governing metabolic state – HUNTER
LOOK AT WHAT THE PROFESSIONALS SAY ABOUT KERNESTHETICS
HI I'M ASTA BAZEVICIUTE ...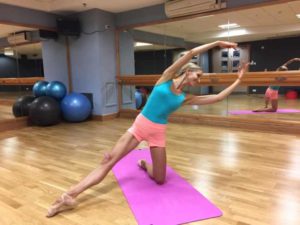 I'm a professional ballet fitness instructor and ex principal dancer with the Royal. I'm a co founder of the Swiss ballet fitness company for women Ballet Body Sculpture Gmbh, and I can speak first hand about Kernesthetics from a professional viewpoint, as well as watching Kern develop the program and his body from the start.
Whilst Kern was involved in helping professional athletes increase their performance from a mental perspective, he never actually did any exercise himself. That meant no sports, gyms or workout classes. And with a diet that was firmly placed around chocolate, cake, and alcohol, when his metabolism slowed he put on more and more weight until he had a hefty mid section. In fact Kern consumes more chocolate than anyone I've ever met.
A chance conversation in 2015 about how professional ballet dancers practice their mind body connection when they're sick in bed – to be up to 40 % fitter when they return to dance, was the initial spark that led him to developing this unique program that harnesses the imagination, body mechanics and metabolic management into a highly effective weight loss system. And I have to say the results were dramatic. He lost so much weight in such a short space of time that I thought he was ill. His belly just disappeared without changing his diet.
Subsequently, I've watched as he has sculpted his body and grown defined muscles whilst his further developed Kernesthetics. He looked at every reason why people build excess weight as well as how the fitness and dieting industry conditions people to believe cardio, dieting and pills are the solution. His program goes against everything the general public are taught, but is in sync with how athelets and dancers develop great bodies. However Kern's program goes further, in that it tricks the metabolism into burning more productively rather than storing, but without ever getting the heart rate up, doing workouts, or dieting in the conventional sense.
It's a totally unique system, that gets results that stay.
Enjoy flexing!!
Asta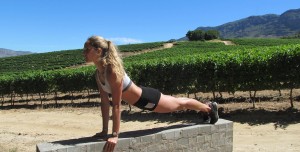 My background is as a professional ballerina, Yoga Instructor and personal trainer, so you might say my profession has been geared around keeping fit and toned using fundamentally the same ideas as everyone else – workouts, gym sessions and dieting. I've spent years keeping healthy by maintaining a strict regime of what I eat and how much I exercise I do to keep a great profile. So imagine my thoughts when I came across a program that completely blew my mind, simply by suggesting that I could lose weight, and tone my body without ever dieting or working out in the same way again. A program that actually suggests you eat what you want, when you want, and never go to the gym!
My first introduction to Kernesthetics was through a chance meeting with the creator Kern Frost, who explained the science behind the program and then gave me a book that detailed exactly how it works (you can read it HERE). It was simply common sense, and it made perfect sense. He'd actually created the whole approach because he wanted to lose weight – without the gym – and eating what he wanted. He'd lost 9kg over thirty days simply by reprogramming his metabolism.
After reading the book I knew this was the way forward for anyone seriously looking to lose weight and create a great body. You see, the exercises are so simple that anyone can do them, and start incorporating them into their daily routine right away –  this should be taught at school and used everywhere to fight obesity and create healthier bodies for everyone.
Enjoy flexing … and I hope to hear about your great results soon.
All the best
Ashleigh x